Whether it's to celebrate Christmas, Chanukah, Kwanzaa, or some weird solstice thing, buying presents can be a maddening task, especially if you don't want to straight-up ask people what they want so you seem savvy. Luckily for you, we've defined the most difficult kind of people to shop for, with specific gift suggestions for each. Now all you need to do is practice your faux-humble "It's nothing, really!" in the mirror.
Your girlfriend/boyfriend's intimidating dad/mom
"Frank"/"Deborah" (as you've only recently worked up the courage to call them) do not like you. How can you earn their respect? Simple! Get them one of these gifts to prove you're an excellent judge of character, and to help them forget that you're doing terrible, disgusting things to their precious angel.
iPod Nano, $150. Just expensive enough to say "Your offspring's genitals are of great value to me."
The Beatles Stereo Box Set, $320. Everyone likes The Beatles, but these folks were actually participants in their pop culture phenomenon. Chances are that a package of 14 Beatles albums - including B-sides and rarities - on stereo vinyl will surely trick them into feeling like you're "connecting."
Custom "Gangam Style" e-card, free. Old people are amazed by new technology and love anything that appears on Ellen. Why not blow their fucking socks off without spending a dime? All you need is a photo and an email adress.
---

Your newborn kid (excuse to spend money on yourself)
If your better half wants to give your three month old, barely conscious progeny the full Christmas treatment, it's basically a green light for buying yourself a bunch of awesome shit. And the gifts below beat the hell out of paying $300 on some bullshit custom-molded bjorn.
Vintage Guitar from rocknrollvintage.com, various prices. Great site with a lot of selection. That little monster will need a hobby, may as well give them an early start. Once you're done with it, obviously.
 Audeze LCD-3, $2000. A happy parent is a good parent, which sometimes is a matter of shutting out that horrible shrieking and cranking up Love Gun. These bad boys might be outrageously expensive and gigantic on your head, but I've got three words for you: Premium. Lambskin. Leather.
Lil' skunk infant costume, $43. Halloween comes only once a year, but putting your baby in a cute lil' skunk costume and laugh at it's expense is a year-round delight.
---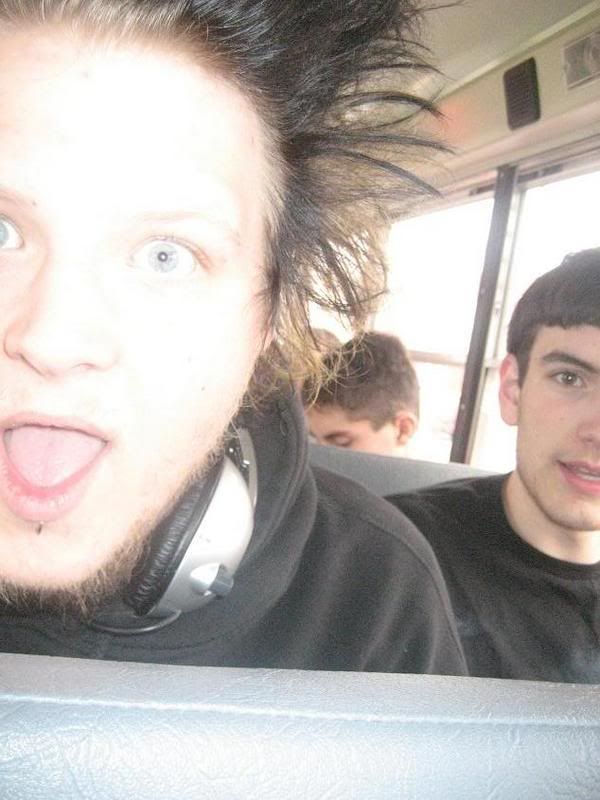 The sibling you have nothing in common with
Between the dearth in contact, the cringeworthy Facebook status updates, and the general weirdness when you talk, your sibling may as well be a stranger. Try kickstarting a friendly, non-confrontational dialogue with one of these:
GOgroove BlueSYNC OR3 Portable Bluetooth Wireless Speaker, $40. Pretty impressive - nice design, not too expensive, and good sound, regardless of what hard drum and bass they're blaring.
Rdio/Spotify subscription, $10/month. Who knows/cares what they're listening to these days, so why not give them 24/7 access to nearly everything released, ever.
Money. Fuck it, do what you want with this crumpled up bill and stop making me feel guilty that we don't hug.
---
The friend you reconnected with at a party after years of silence and has completely changed
Erin might have been all about Tim McGraw in second year, but she's a cybergoth now, and she wants to have lunch. Will she bring a gift to the meeting as her enthusiastic phone voice hinted? Play it safe and bring a reasonably priced doohickie along.
Panasonic RPHJE120D In-Ear Headphone, $6. For six bucks you can't go wrong.
Unknown Pleasures: Inside Joy Division by Peter Hook, $20. The Joy Division bassist released his account of the band's rise and abrupt end this year, and it's bound to incite interest. Plus books make people feel smart.
"This round's on me," at least $10. Time flies when you're drowning your disinterest in alcohol. Maybe throw in some wings so they know it's a gift and don't mistake you for being generous.
---
The hermit that spends all his/her time recording in his/her home recording studio
It's getting harder to get a hold of this person, ever since they got an Mbox, a DAW, and a dream of indie stardom. Buy 'em one of these and encourage their path to Bandcamp royalty.
Tascam iM2 Microphone for iPhone, $60. Plug it into your iPhone and you've got a high-quality portable recorder, suitable for when you need to capture the sound of the wind on a cold winter's night because it'll sound SICK in reverse.
Teenage Engineering OP-1 Portable Synthesizer $850. Probably the most fun portable synth ever released, with a minimal, futuristic design that makes your iPhone 5 look like a dumb pad of stupid paper.
1-Foot Extension Cord 5-pack, $9. They'll no doubt have eight or ten brick-like AC adapters taking up 2 spots each, but these bad boys will reduce that to just one. It sounds boring as hell, but they will go bananas.
---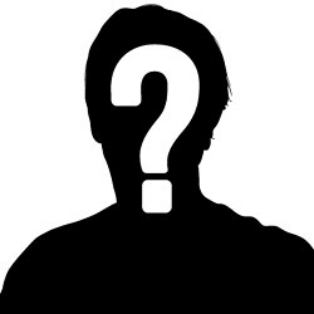 Last minute ideas for family/friends you didn't know would show up
You don't know anything about your cousin (hell, no one knows anything about their cousin) but he's showing up for a surprise Christmas visit. Or maybe it's someone else unfamiliar that you haven't seen in years, like your great aunt, or half uncle, or your dad. Take a deep breath and choose one of these neutral, easy to find gifts.
iTunes gift card, $15 and up. It'd come off as thoughtless if it weren't so damn practical.
Air Guitar, $20. Fun, unique, cute, requires absolutely no talent, and will be a perfect distraction for when your strained conversation reaches its inevitable death.
A Piglet, $12. No, not for them. For a Ugandan family, in their honor. Give someone in need a source of income and, eventually, bacon.
---